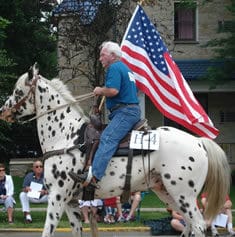 2019 Parade Winners:
Best of Parade: Police K-9 Fest
Youth:
First Place: Ferradermis
Second Place: GymHawks Gymnastics
Third Place: Cub Scout Pack 173
Business & Commercial Floats:
First Place: UWW Athletics
Second Place: Underground Cutz
Third Place: Whitewater Grocery Co
Neighborhood & Adult:
First Place: Bethel House
Second Place: Southern Wakes United Water Ski Team
Third Place: Crosspoint Community Church
Costumed Marchers:
First Place: League of Women Voters
Second Place: Gary (Santa) Hetzel
Third Place: Ice Age Trail
Horse & Pony:
First Place: Walworth Co 4H Horse and Pony
Second Place: WAMSTAR
Third Place: Holly Smith
2019 Theme:
Not All Superheroes Wear Capes
Grand Marshal - MSgt Jason Dean, USMC (ret.)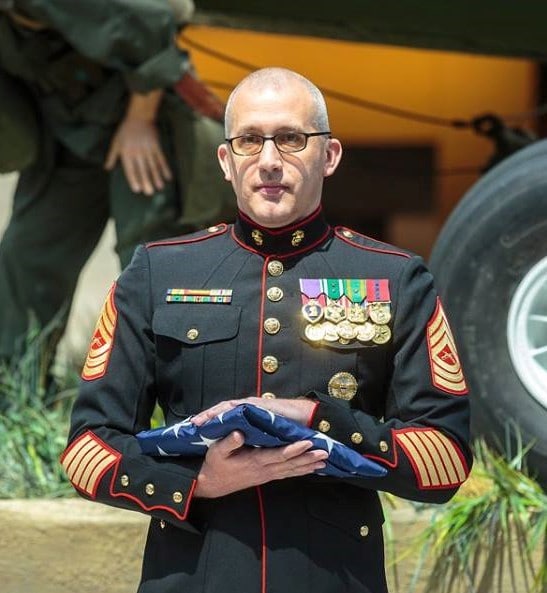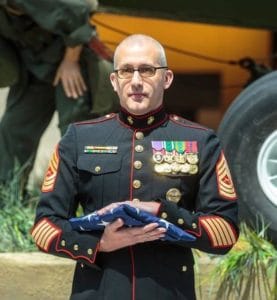 Master Sergeant Jason Dean, a native of Chicago, Illinois, joined the Marine Corps in July of 1997 as a Ground Communications Technician.  He deployed to Iraq in January of 2003 and again in January of 2006 in support of Operation Iraqi Freedom. He was wounded in action while serving with 1st Battalion, 1st Marine Regiment, 1st Marine Division in Al Karmah, Iraq in 2006 and received the Purple Heart Medal for those wounds received in action.  He rose through the ranks to senior leadership in a Company of 427 Marines and Sailors. In 2014, MSgt Dean was selected to represent the Marine Corps on the highly competitive Wounded Warrior Congressional Fellowhip Program where he served on the U.S. Senate Committee on Veterans affairs under Senator Bernie Sanders.  His success serving in the U.S. Senate resulted in selection to serve in the Pentagon as the Special Advisor to the Deputy Assistant Secretary of Defense advising senior Pentagon officials on issues pertaining to wounded, ill, and injured servicemember. He ultimately retired from this position in November of 2017 due to injuries sustained in a motor vehicle accident and moved to Whitewater, Wisconsin with his wife and children.
Master Sergeant Dean has held certifications as a Congressional Fellow, Emergency Medical Technician, Marine Corps Martial Arts Black Belt Instructor Trainer, Navy Drug Abuse Counselor, and Casualty Assistance Call Officer.  His personal awards include the Purple Heart Medal, Meritorious Service Medal, Navy and Marine Corps Commendation Medal, Navy and Marine Corps Achievement Medal, Combat Action Ribbon, Good Conduct Medal, Iraqi Campaign Medal, Global War on Terrorism Expiditionary and Service Medals, Military Outstanding Voluntary Service Medal, and the Secretary of Defense Service Badge.
Currently, Master Sergeant Dean works as the Warehouse Manager at ABC Supply, Catalog Division in Beloit, WI.  He is the Commander of the Whitewater Veterans of Foreign Wars (VFW), Junior Vice Commander for the Wisconsin 1st District VFW, and Junior Vice Commander of the Walworth County Marine Corps League. He is an Emergency Medical Technician on the Whitewater Fire Department and serves on Congressman Bryan Steil's Veterans Advisory Board as well as his Service Academy Selection Board.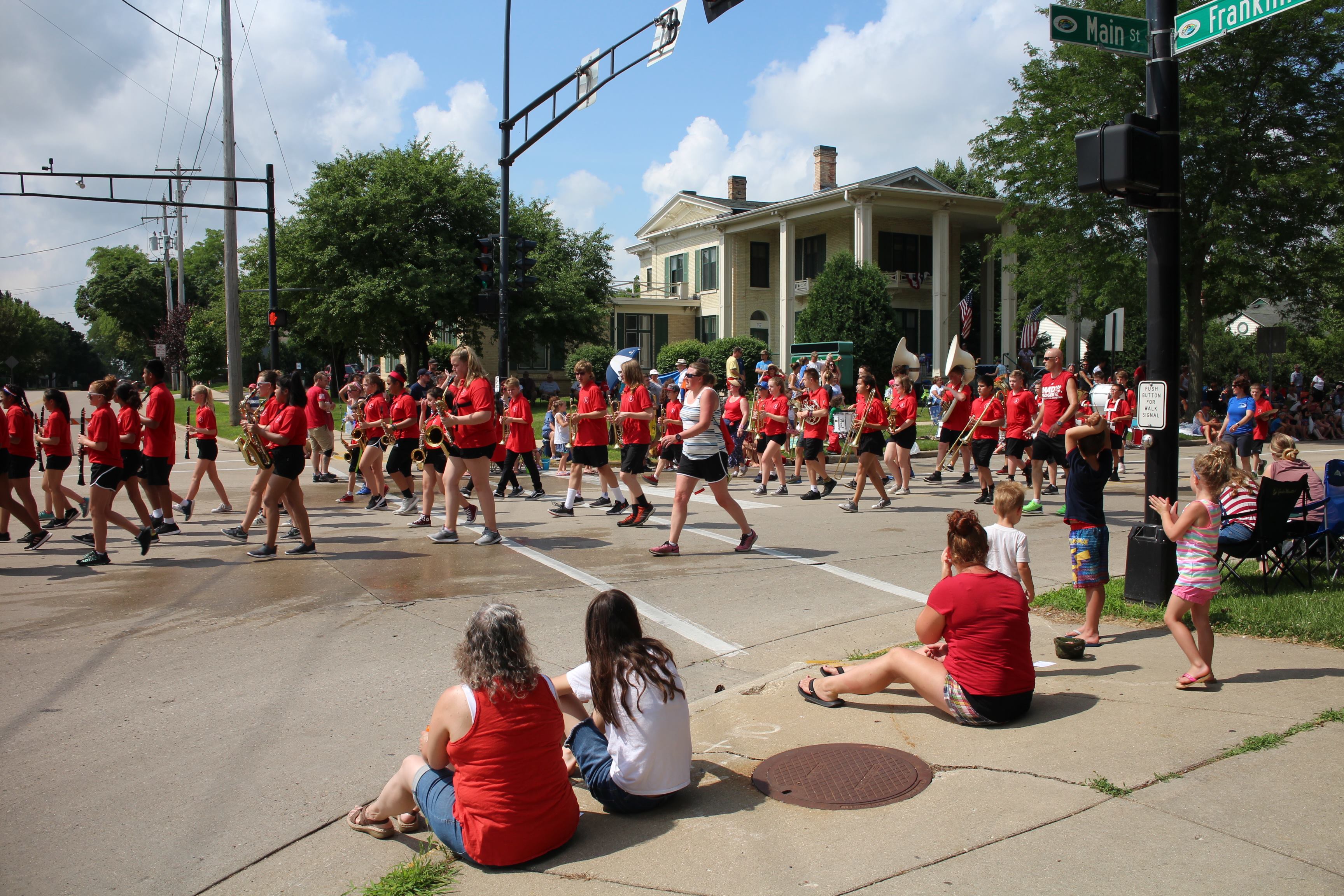 The parade will start at Lincoln School on Prince, to Main, to Whitewater, and end at Fremont. (Map of Parade Route)
Contributions from the local community are what allow us to put this festival together year after year. Please read our Contribution Letter to the community and consider making a donation.
To make a donation, please fill out the Fundraising Form and be a "Friend of the 4th" member. View our generous sponsors!